The compact sedan world is daunting, and competition is fierce on Montreal's south shore. However, two of them stand out from the competition with their modern and sporty appearance, the
2016 Toyota Corolla
and the 2016 Nissan Sentra. However, it is difficult to know which to choose when time comes to buy. Take a look at their characteristics in order to make your mind.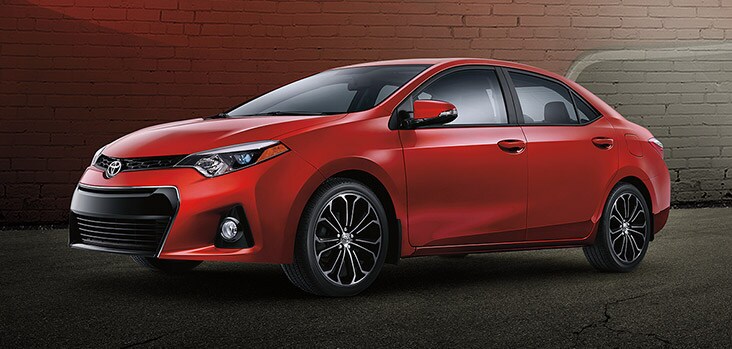 Both lined with a 4-cylinder 1.8-liter, 2016 Toyota Corolla is nevertheless the one offering more power. Indeed, you will reach up to 132 horses against 130 for the 2016 Nissan Sentra when you drive between Brossard, Longueuil and St-Constant. Therefore, with the Toyota, you will be able to accelerate from 0 to 100 km in less than 10.5 seconds and from 80 to 120 km/h in 7.3 seconds!
Comparing fuel consumption, you'll be pleased to learn that both are very economical cars to travel from Montreal to Brossard and St-Constant. However, the 2016 Toyota Corolla is further distinguished because of a better performance. It only requires 8,4L/100 km in the city and 6,4L/100 km on the road, while the Sentra requires 8,9L/100 km in the city and 6,6L/100 km on the highway.
If you dream of a car not only has performance, but that is also equipped with the most advanced technologies, the 2016 Corolla is the one for you. With its unique Star Safety System Toyota and Bluetooth connectivity series, it transformed the driving to Longueuil in a real dream. We bet that you'll be tempted to make some detours.
As you can see, for a barely higher price, you enjoy with the 2016 Corolla more than with the 2016 Sentra. Indeed, the car manufacturer Toyota offers better performances and a better gasoline consumption rate both in town and on the highway. So although the 2016 Sentra is a great vehicle, it remains that the 2016 Corolla is the most informed choice to make.
To get proof, do not hesitate to visit us at Candiac Toyota on Montreal's south shore.