2016 will be the multi-segment year since two excellent vehicles will be available on the South Shore of Montreal: the
2016 RAV4
and the 2016 Rogue. Both offered at about $25,000, they will impress you with luxury and modernity. Unfortunately, when one wants to buy a new SUV, one must necessarily make a choice and ask which one distinguished itself.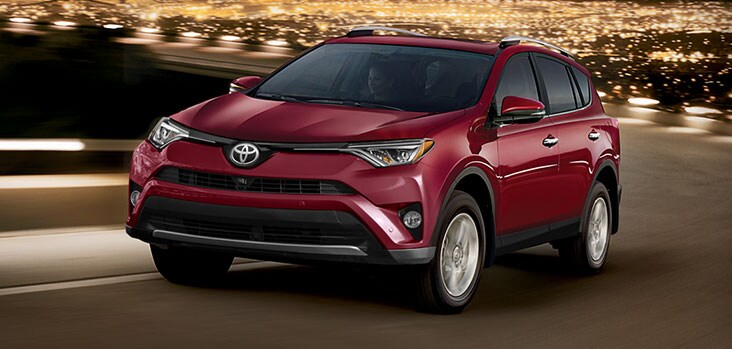 Available at a similar base cost around Brossard and St-Constant, they are equipped with a 4-cylinder engine of 2.5 L. On the one hand, the 2016 Toyota RAV4 has a fuel consumption of 10L/100 km in the city and 7.6L/100 km on the highway. On the other hand, with 9.2L/100 km city and 7.2L in/100 km on the road, the 2016 Nissan Rogue is scarcely less energy efficient.
So if you need to move regularly between Brossard, Longueuil and St-Constant, the two are equivalent and, after all, very economical. However, it is in the power output that you will notice the difference.
Indeed, the RAV4 engine reached an impressive 176 horsepower at 6000 rev/min, while the Rogue develops 170 horsepower. As for the power/weight ratio, it is still the 2016 Toyota RAV4 that comes on top of the 2016 Nissan Rogue. In fact, if it has a proper average of 81.8 W/kg, the Toyota SUV impresses with a ratio of 84.9 W/kg.
The 2016 Toyota RAV4 also stands out for its high-end materials, its breathtaking technologies and advanced safety features. Bluetooth audio, steering wheel controls and Toyota's Star Safety System are elements that will accompany you on your journeys to Longueuil! Impossible to resist its legendary charm.
There is no denying the fact that the 2016 Nissan Rogue SUV is excellent, however, the 2016 RAV4 is worth a visit. Indeed, its engine is much more powerful and weight/power ratio is far more impressive. If you want to do a test drive, visit us today at Candiac Toyota on Montreal's south shore.