If you are searching for a hybrid car on Montreal's South Shore, you probably already have the
2016 Camry
and the 2016 Optima on your list. In fact, with their reputation for being stylish and equipped with leading-edge features, they are usually well appreciated in Brossard and Longueuil. To find out which one to buy when you must make a choice near St-Constant, read this article that compares the two excellent hybrid cars.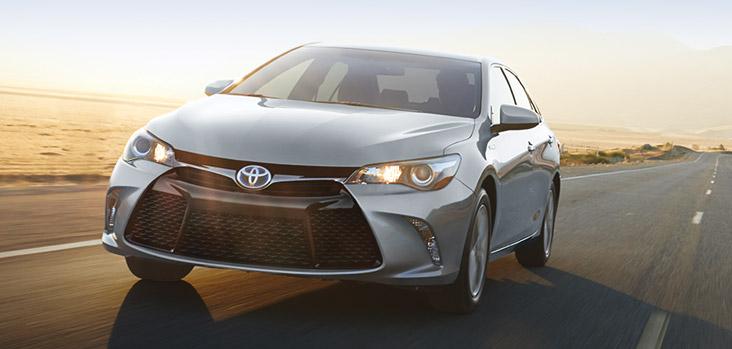 They are listed at similar prices near the $ 30 000 mark and both cars offer a comparable engine strength of 156 and 159 horsepower. However, that's where the similarities end, since the 2016 Toyota Camry easily beats the 2016 Kia Optima Hybrid. In fact, when it comes to fuel consumption, the Camry consumes 5.5 L/100km in the city vs. 6.6 L/100km for the Kia.
Also, the first can go from 0 to 100km/h in fewer than 8 seconds while the second needs one more whole second. The same thing happens when we look at the 80 to 120 km/h recovery that the 2016 Camry manages in 5.9 seconds, while the Optima takes more than 6.3. Finally, according to the Car Guide, the Toyota car is safer and gives it a 20% higher grade than it does the Kia.
In conclusion, we can't tell you that the 2016 Kia Optima Hybrid LX in Longueuil is a bad vehicle on Montreal's South Shore. However, when we compare it with the 2016 Toyota Camry Hybrid LE near Brossard, we quickly see that the latter is far superior. In fact, the Toyota hybrid car is a better performer, more energy efficient and safer than its Kia rival near St-Constant.
So, if you want to come out a winner on this purchase, your best bet it is to put your money on the superb
2016 Toyota Camry Hybrid
. Don't hesitate to stop in at our dealership in Candiac if you want to take it for a test drive before finalizing your choice. What's more, when you get there, you can ask them all your questions about
Toyota financing
as well as our
Toyota promotions
.